Last night my roomie and I had a fabulous girls night date, with awesome artisan pizza and a whole smackin' bottle of sauv blanc at Pizza Rock, followed by a stroll to the theater where we caught opening night of the screen adaptation of 'The Help'.
Having both read the book, we are of course extremely skeptical of how the screenplay would portray the characters and heartbreaking epic that we had fallen in love with.
No sooner had we cracked open our bag of pretzel m&m's , then we were sucked back into 1960's Jackson, Mississippi. From the rockin' sweet southern harmonies of the opening soundtrack, to the breathtaking scenic backdrop of the antebellum deep south, we knew we were in for a treat.
And let me tell you…we were NOT disappointed. The film delivered every ounce of heartbreaking racial prejudice and class struggle with squirm in your seat worthy character interactions. From the impeccable casting of southern bells and the strong, resilient maids indentured to serve them, this film went above and beyond the basic delivery of a well written script.
While the film is understatedly thought provoking, it also delivers a pleasing aesthetic and comedic undertone. You will not be disappointed by the stunning mid 60's period pieces, hair and makeup, and what the maids and their families lack in aesthetics, they more than make up for in personable traits and humor.
This film left me dreaming about these women and how they dealt, on an individual level, with their lot in life. It also made me so thankful to be blessed with the freedoms that I experience on a daily basis, and the privileges of pursuing my passions.
I would be re-miss if I didn't share with you the most memorable line of the movie, and hope that you take this into account in your everyday interactions with life….just remember,
"You is kind. You is smart. You is important."- Abilene, maid reminding her little "white baby" about how much she loves her.
Bottom line…'The Help' is a MUST see!
But speaking of passions…how about a little dose of my roomie date night outfit of choice? Enjoy!
Thanks for the awesome shot Claire!
Scarf. some little store off the alley in Rome Dress. Modcloth Sunglasses. Marc Jacobs (via Nordy's) Bracelets. Roman flea market (red enamel), Banana Republic Factory Store (glitzy glam bangle)
I love this dress...it can go from business casual to roomie date night in a heartbeat! I bought it last year, but they still have them in stock at Modcloth!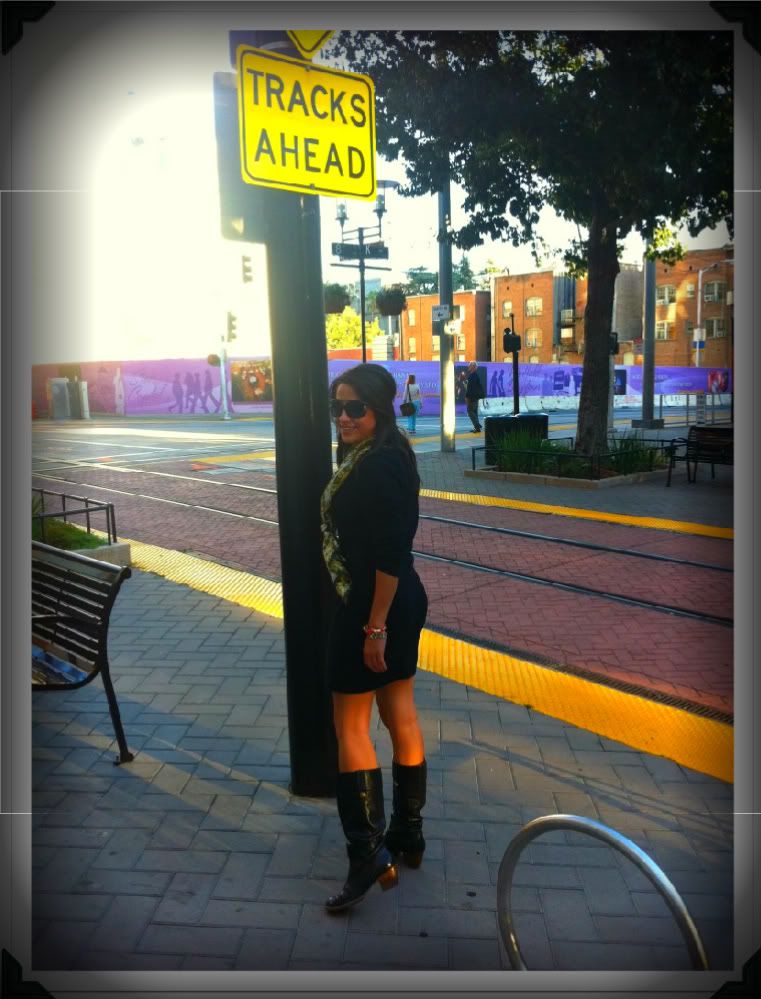 I'm a sucker for showing off the booty shot...sorry!
Yummy bread at Pizza Rock on K St., they drizzle honey all over it and it is theeee most phenomenal mix of salty and sweet! Yumsters!
Ps- check out what other girls are thankful for today, and link up your own blog here!
Ciao